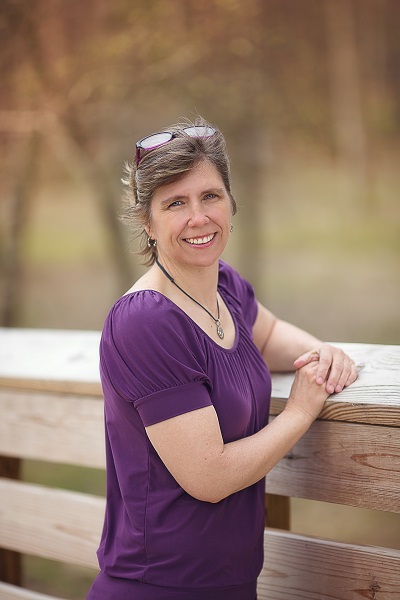 Kelle Tunstall LMBT 10993, Certified Lymphedema Therapist Kelle attended Medical Careers Institute in Raleigh, NC. After 920 hours of coursework, Kelle graduated at the top of her class. She performed her externship at Duke Integrated Medicine in Durham, NC. Kelle has over 5000 hours of hands-on experience and believes that you never stop learning. She has more than 280 hours of continuing education. She enjoys mentoring current students in the field, volunteers, and supports many area support groups for those living with cancer.
Kelle's other interests include spending time with her family, and friends, swimming, movies, cooking out, and day trips to the beach and mountains.
Preferred Provider with Society For Oncology Massage.

Kelle's Specialties

| | |
| --- | --- |
| Swedish/Deep Tissue | Trigger Point |
| Hot Stone | Reflexology |
| Reiki | Manual Lymph Drainage (MLD) |
| Oncology | Scar Tissue Mobilization |
Training:
Certified Lymphedema Therapist, Norton School of Lymphatic Therapy at the Integrative Healing Institute, San Antonio, TX, 135 Hours 2017

Licensed Massage and Bodywork Therapist 10993 since 2011

Diploma Massage Therapy, Medical Careers Institute, Raleigh, NC, 920 Hours, 2011
Continuing Education:
Reiki I, Dianne Willett, Raleigh, NC, 10 CE Hours Nov. 2011

Introduction to Oncology Massage, Lauren Muser Cates, Newark DE, 24 CE Hours Feb. 2012

Hot Stone Therapy, Castine Consulting, Cary, NC, 16 CE Hours July 2012

Ethics and Professionalism, Whitney Lowe&Jan Schwartz, Cary,NC 6 CE Hours Aug. 2012

Integrative Reflexology Introduction, Claire Marie Miller, Durham, NC 8 CE Hours March 2013

Injury Management- Trapezius/Rotator Cuff, Courtney Payton, Durham, NC 8 CE Hours, May 2013

Massage for the 21 Century, Whitney Lowe&Jane Schwartz, Cary, NC. 4 CE Hours, July 2013

Massage for People Living with Cancer, Gayle MacDonald, Raleigh, NC 24 CE Hours, Nov. 2013

Elements Prenatal Massage, Castine Consulting, Cary, NC 8 CE Hours, Nov. 2013

Elements Hot Stone Therapy, Castine Consulting, Cary, NC 6 CE Hours, Nov. 2013

Reiki II, Dianne Willett, Cary, NC CE 10 Hours, May 2015

Scar Tissue Mobilization Techniques for the Post-Mastectomy and Post-Radiation Treatment Client, Jamie Elswick, Arlington, VA 24 CE Hours, June 2015

Ethics: Character and Expectations, Laura Lindsiedel, Cary, NC 3 CE Hours, April 2016

Instructional Clarity, ABMP, Distance Course, 1 CE Hours, Sept. 2017

Ethics: Includes Std V, Sheila Masters and Laura Lindsiedel Ford, Cary, NC 3 CE Hours, September 2018
Welcome JESSIE MATHERS PT, OCS, FAAOMPT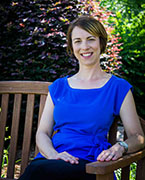 Evolution Physical Therapy and Wellness
DEGREES
Masters degree in Physical Therapy, Shenandoah University, 2000
Bachelors of Science, Magna Cum Laude, James Madison University, 1996
CERTIFICATIONS
Board Certified Clinical Specialist in Orthopedic Physical Therapy
Fellow in the American Association of Orthopedic Manual Physical Therapists
BIO
Jessie has been a physical therapist for over 18 years. She has been involved with educating physical therapy students and others PTs for most of her career.
The FAAOMPT (Fellow of the American Association of Orthopedic Manual Physical Therapists) designation is held by less than 1% of physical therapists in the state. Fellowship training involves rigorous classroom work, testing and over 400 mentored clinical hours.
In addition to Jessie's many years of clinical work, her fellowship training and earning board certification by the American Physical Therapy Association (OCS) have prepared her to help people with a wide range of health-related issues in an effective, empathetic, evidence-based and efficient manner.
Jessie has published several research articles and spoken at conferences nationally and internationally. She has a special interest in clinical decision making and incorporating the latest research into clinical practice. Most recently, Jessie has added therapeutic neuroscience education and mindfulness techniques (healthy habit changes, stress relief, managing changes in health status) into her clinical practice. This holistic approach acknowledges the importance of the mid-body connection.
When not working, she enjoys spending time with family, exercising -whatever feels good that day- spending time in nature and practicing mindfulness.